Latest News
Entries for the Clumber Park Off Road Duathlon & Clumber 10K Trail taking place on Saturday 17 October will be closing in a few days time. Our first event in the Midlands Off Road Series – both the duathlon and 10K trail has already attracted over 700 mud eager competitors.
Both courses will give you the opportunity to see some of the most beautiful countryside is north Nottinghamshire; though don't get distracted from the task at hand, or maybe under foot!
These off-road events will provide athletes of all levels of ability and fitness a gentle welcome into the series. There is something for everyone who takes part in this event or the whole off-road series.
The event at Clumber Park will provide a test of your all round fitness. The routes use a combination of the internal roads, trails and single track paths within Clumber Park, with the odd hill or two to test your legs.
We have uploaded the Final Race Information and Start Times for our 'Last Minute Tri' – the final triathlon of our 2015 season. We still have 16 spaces available for 'On The Day' entries. If you want one of these, then please turn up early on the morning of the event.
Entries for our very last triathlon of the 2015 season, The Last Minute Tri, based at Southwell Leisure Centre on Sunday 20 September, will be closing soon.
Entries are coming into the office daily from lots of local clubs, returning athletes from earlier in the season, as well as lots of novice friends and family.
We have currently over 500 athletes registered with only spaces left for approx. another 100, so don't delay – tell your friends today!
Sign Up To Our Newsletter
Just pop your email address into the box below so we can keep you up to date with our events & promotions.

Award Winning Events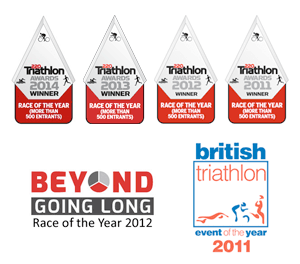 Partners & Sponsors



Media & Info





Next Event