Latest News
With just 3 weeks to go until our first triathlon of the already very busy 2015 season, there are only 150 entries left in the Southwell Triathlon – we are getting roughly 10 entries each day.
This pool swim triathlon has been going now for nearly 20 years and once again is attracting lots of new comers to the sport, as well as lots of seasoned athletes. Really pleased that the percentage of women continue to increase – helps having women only lanes.
If you or your friends are thinking of entering, (do it here) please be quick.
Congratulations to all those that raced at the Clumber Park Duathlon yesterday.
Not only was the testing course worthy of a championships but added to it was a stiff wind making it a very tough event.
The first set of provisional results are available via the main event webpage – click here.
If you have any queries regarding your results please direct them specifically to [email protected]
We have now closed the office and relocated for this weekends Clumber Park Duathlon. The event is now full & we are not taking any entries on the day.
This years event will be the biggest in its history, with over 1100 entries traveling from all parts of the UK. Athletes racing in the 'standard' distance will also be racing for championship honors in the British Triathlon Federation National Champs. Both events are acting as qualifying event for both European and World Championships for the Great Britain Age Group Team.
If you do have any queries regarding the event, then please read the Final Race Information, Start List or Car Parking Maps.
Sign Up To Our Newsletter
Just pop your email address into the box below so we can keep you up to date with our events & promotions.

Award Winning Events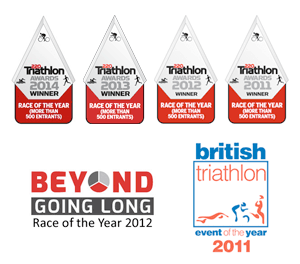 Partners & Sponsors



Media & Info





Next Event