Latest News
We have uploaded the Final Race Information and Start Times for our 'Last Minute Tri' – the final triathlon of our 2015 season. We still have 16 spaces available for 'On The Day' entries. If you want one of these, then please turn up early on the morning of the event.
Entries for our very last triathlon of the 2015 season, The Last Minute Tri, based at Southwell Leisure Centre on Sunday 20 September, will be closing soon.
Entries are coming into the office daily from lots of local clubs, returning athletes from earlier in the season, as well as lots of novice friends and family.
We have currently over 500 athletes registered with only spaces left for approx. another 100, so don't delay – tell your friends today!
The Zoot Triathlon Relays saw teams from all over the country win Triathlon England national titles and Sunday's new format was a fantastic success.
Hosted in Nottingham, just as it has been since 1991, the Zoot Triathlon Relays saw new elite style relays and team time trials as well as the traditional format.
Saturday saw hundreds of teams take part in two waves of relays that offered prizes in men's, women's, mixed and open categories in a range of age groups. » Read more…
Sign Up To Our Newsletter
Just pop your email address into the box below so we can keep you up to date with our events & promotions.

Award Winning Events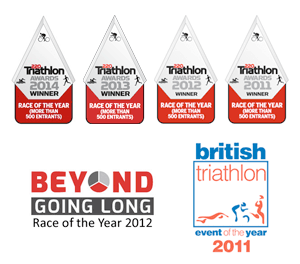 Partners & Sponsors



Media & Info





Next Event