How To Become A Sponsor/Partner
Please contact Iain Hamilton in the first instance to enquire about becoming an event sponsor or partner.
Next Event
Mud N Madness Adventure Race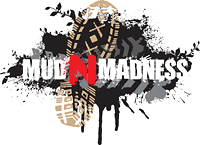 'Mud N Madness' is a mud crawling, heart pounding, adrenaline bursting, mind challenging, obstacle crazy event that will push you to your limits.
Partners & Sponsors


Sign Up To Our Newsletter
Just pop your email address into the box below so we can keep you up to date with our events & promotions.