How To Become A Sponsor/Partner
Please contact Iain Hamilton in the first instance to enquire about becoming an event sponsor or partner.
Next Event
Cambridge Half Marathon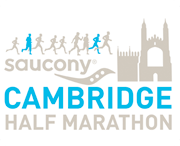 8th March 2015 will see the 4th running of one of the most exciting running events to hit the UK in years, a half marathon in the beautiful historic City of Cambridge.
Partners & Sponsors


Sign Up To Our Newsletter
Just pop your email address into the box below so we can keep you up to date with our events & promotions.