Events
Future Outlaw
Future Outlaw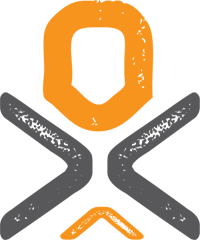 Date:
Venue:

Max Entries:
Ages:
Distance:
Entry Fee:
23 July 2016
National Watersports Centre, Adbolton Lane, Nottingham
250
- ENTRIES OPEN
11 - 15
200m lake swim - 5k bike - 1500m run
£25.00
(+ Admin & BTF fees)
After the success of our very first Future Outlaw event in 2015, we're pleased to announce it will be back in 2016 so that all of the kids out there can have a real Outlaw experience, the day before the main event!
Open to kids aged 11-15 the emphasis is on taking part and experiencing triathlon, possibly for the first time. Young competitors will use the same swim start as the Outlaw competitors, use part of the same cycle & run course and cross the same finishing line. This race offers the perfect chance for parents to watch their kids compete, with the majority of activity happening next to the main grandstand!
The distances are a 200m swim, 5km closed road cycle and 1500m closed road run. Every competitor will receive a silicon Future Outlaw Blueseventy swim hat, unique Future Outlaw race number set and bespoke Future Outlaw medal to wear with pride, with the emphasis on taking part and enjoying the experience.
This is a truly special event, giving the 11-15 year olds the chance to race at the venue of the award winning Outlaw Triathlon! Finishing on the same red carpet that is used for the Outlaw Triathlon is a huge highlight and one all of the kids love!
Event: Future Outlaw
Partners & Sponsors




Media & Info





Next Event