Events
Nottingham Off Road Duathlon
Nottingham Off Road Duathlon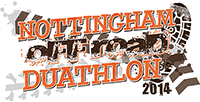 Date:
Venue:

Max Entries:
Start Time:
Distance:
Entry Fees:

29 November 2014
National Water Sports Centre,
Adbolton Road, Nottingham
500
09:30
5k run - 16k bike - 2.5k run
Individual - £30.00
(non-BTF +£5)
Team - £40.00
(non-BTF +£5 per person)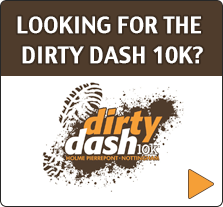 Following a hugely successful first event in 2013 the Nottingham Off Road Duathlon will yet again bring down the curtain on our 2014 events and will also be the final event of our Midlands Off Road Series, made up of 3 off road duathlons.
TThis is your final chance to get some points on the board, remember you must complete all three events to complete the series.
If you thought there wasn't the opportunity for an off road Duathlon course at The National Water Sports Centre because its centre piece is a 2.5km long boating lake, you will be as surprised as we were when we set about planning a course for this off road challenge.
What you thought wasn't possible has become a reality - an exciting, adrenaline pumping off road Duathlon course that will challenge all fitness levels - you'll feel it in your legs for days after the event.
This will be a lung busting challenge - you'd better believe there are hills on this course, the likes of which you won't have seen in the other events in the Off-Road series. They might not be long BUT they are steep!!
Be prepared to see a whole different side to Holme Pierrepont!! If you thought the lake and perimeter road where the only facilities that are available for a competitive event - then think again!
The course we have planned stays clear of the perimeter road round the lake apart from a couple of short sections, though these sections do give you the opportunity to make up those vital places in between the narrow and technical sections that we have managed to search out.
There are numerous sections of the course that will challenge your bike handling skills including one section we think is quicker to hop off and hop back on!! Let's see what you think when you race.
This event will make a fantastic climax to the Midlands Off-Road series - the only question now is are you up for the challenge?
Don't take our word for it. After last years event have a read of the article from 220 magazine and watch the short video of the event to get a feel of what to expect.