Events
Nottingham Triathlon
Nottingham Triathlon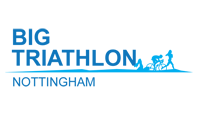 Date:
Venue:

Max entries:
Distance:
Entry Fee:
Start Times:
Winning Times 2014:
30 May 2015
National Watersports Centre,
Adbolton Lane, Nottingham, NG12 2LU
4 waves of 240 - 960 total entries
750m swim - 20k bike - 5k run
£50.00
(non-BTF +£5)
- Team: £60.00
08:00 - 10:15 - 12:30 - 14:45
Male: 00:55:25 · Female: 01:02:52
2015 ITU World Championships Sprint Distance Triathlon Qualifier (Chicago)
2016 ETU European Championships Sprint Distance Triathlon Qualifier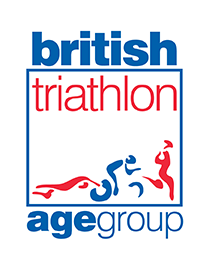 The National Water Sports Centre is the perfect venue for testing yourself on a perfectly flat course where the tempo is high and the competition is fierce (and friendly!)
Whether you are an experienced athlete looking for a very fast time over the sprint distance or you are a novice competitor looking for a safe and friendly venue for your first open water triathlon, then the Nottingham Triathlon is ideal.
The arena type venue with overlooking grandstand, blaring PA, electric atmosphere and big crowds will push you beyond what you think you're capable of. Whether it's your first triathlon or you're trying to qualify for the national Age-Group squad, we guarantee you'll enjoy the fully closed road circuit style race and the extra support that brings with it.
The swim takes place in the regatta lake, with a simple out and back course followed by four laps of the perimeter lake road on the bike. Beware of the wind, which can sap your energy in one direction, but also propel you at high speeds in the opposite direction. The run covers on and off road sections before taking you past the grandstand to the finishing line.
The venue offers camping and ample free car-parking, so it's an ideal event to bring the family to as they'll get to see you swim, bike and run as well as have the opportunity to enjoy the park environment and various activities on site. There are two main cafes on site, changing and shower facilities and very easy access to Nottingham city centre just two miles down the road.
BTF World Qualifiers - In order to qualify to represent Great Britain at the World and or European Championships you must be a member of a Home Nations Association (Triathlon England, Welsh Triathlon, Triathlon Scotland) and hold a valid race licence. To find out the qualification criteria for any specific event please visit http://www.britishtriathlon.org/great-britain-teams/age-group/events. You must have registered to qualify by 5pm on the Friday prior to the qualification event you are taking part in. Our Nottingham 2015 qualification event is NON DRAFTING.
Gallery