Events
Nottingham Triathlon
Nottingham Triathlon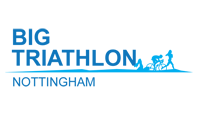 Date:
Venue:

Max entries:
Distance:
Entry Fee:

Start Times:
Winning Times 2012:
01 June 2013
National Watersports Centre,
Nottingham
5 waves of 220 - 1100 total entries
750m swim - 20k bike - 5k run
£44.00
(non-BTF +£5)
- Team: £54.00
(non-BTF +£5 per person)
See Start List
Male: 00:54:48 · Female: 01:04:15
2013 British Sprint Triathlon Championships
2013 ITU World Sprint Distance Triathlon Championships Qualifier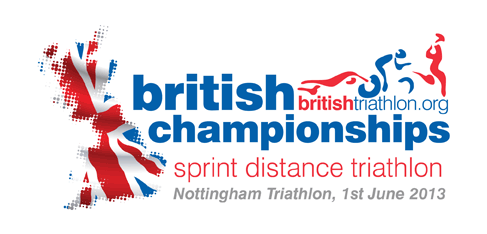 Set at the National Water Sports Centre this really is the perfect venue for testing yourself on a perfectly flat course where the tempo is high and the volume is too.
Whether you are an experienced athlete looking for a very fast time over the sprint distance or you are a novice competitor looking for a safe and friendly venue for your first open water triathlon, then the Nottingham Triathlon is perfect for you.
The arena type venue with overlooking grandstand, blaring PA and an atmosphere that sucks you in to racing as the crowd gets to see your every move really makes for raising the pulse and racing beyond what you may believe yourself capable. It's amazing what a bit of crowd motivation can do.
But don't think it is just one big laugh, there will be some serious racing on a completely closed course over which your friends and family can see you (and shout at you) for the duration of all three disciplines.
As the event is the British Sprint Championships & an ITU World Sprint qualifier we expect entries to sell quickly so get your entry in!
BTF World Qualifiers - In order to qualify to represent Great Britain at the World Championships you must be a member of a Home Nations Association (Triathlon England, Welsh Triathlon, Triathlon Scotland) and hold a valid race licence. To find out the qualification criteria for any specific event please visit www.britishtriathlon.org/age. You must have registered to qualify by 5pm on the Friday prior to the qualification event you are taking part in.

My Basket
This Event
Partners & Sponsors


Media & Info





Next Event