Events
Outlaw Half - Nottingham
Outlaw Half - Nottingham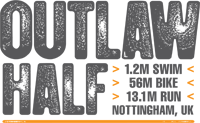 Date:
Venue:

Max entries:
Distance (miles):
Entry Fee:

Start Times:
Course Records:
29 May 2016
National Water Sports Centre, Adbolton Lane, Nottingham
1450
-
SOLD OUT
1.2m swim - 56m bike - 13.1m run
Individuals:
£142.50 -
Teams:
£162.50
(non-BTF +£5 & booking/admin fees)
06:20 · 07:00
(exact age group times TBC)
Male: 04:13:38 · Female: 04:18:56
Team: 04:02:43
Event Sold Out · Event Sold Out · Event Sold Out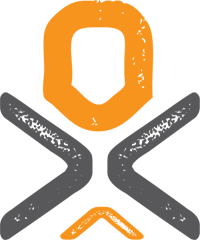 The legend of the Outlaw is well established in triathlon folklore, and then the Outlaw Half burst onto the scene for 2013 selling out in record speed.
The 2016 Outlaw Half is all set for 29th May. It features the same high quality organisation as the Outlaw, but covers half the distance.
Can you outwit the Sheriff to complete a 1.2 mile open water swim, 56 mile bike ride and a 13.1 mile run in less than nine hours?
The start, the swim, much of the run and the finish are all conveniently located together, making excellent spectator and family viewing at the National Water Sports Centre in Nottingham.
The swim takes place in the regatta lake. A single out and back course makes it easy to navigate and then with a super-quick escape via a very short transition, you are straight out on your bike. The roads around Nottinghamshire offer great surfaces for fast riding and only the odd short climb to challenge you. The bike course will be fast, but don't underestimate it - especially if it's a windy day!
On returning to the National Water Sports Centre, the multi-lap course around the lake and river path offers a feed station every mile or so and is lined with supporters willing you all the way to the finish line.
There is plenty of on-site camping, family friendly activities as well as excellent city centre hotels just two to three miles down the road. There are thousands of car parking spaces available; making this is the perfect athlete and spectator experience.
Just have a look at our Facebook page to see some of the incredible feedback from the Outlaw and Outlaw Half, and join the conversation via Twitter @OutlawTriathlon.
Gallery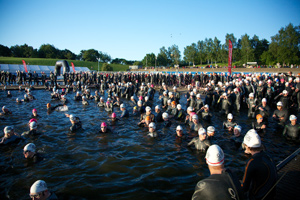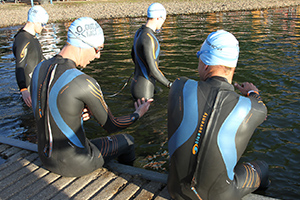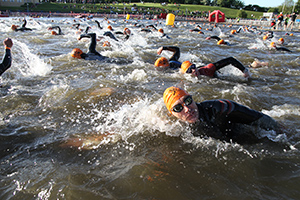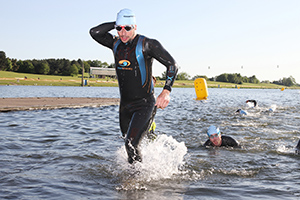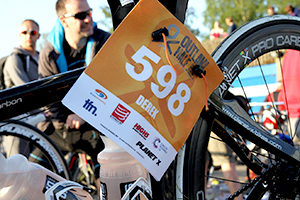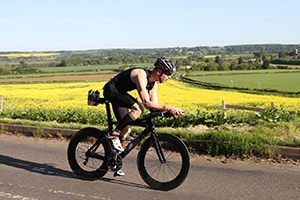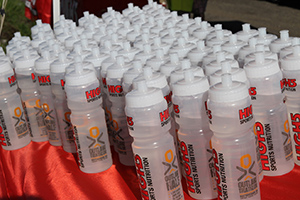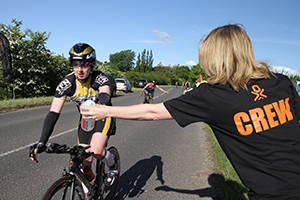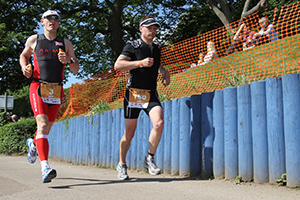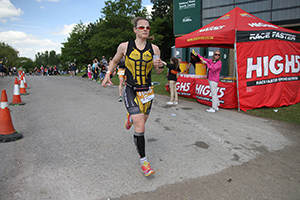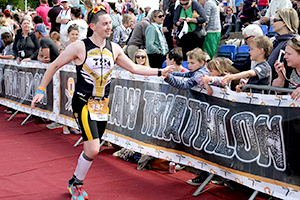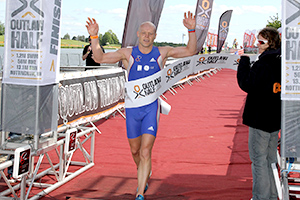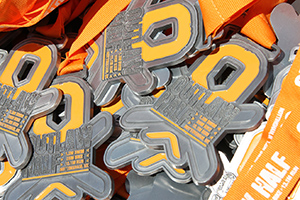 This Event
Outlaw - Orange Tech T-Shirt
OUTLAW TRIATHLON: Unisex Tshirt. Orange Technical training tee. This garment is... more
Price £27.50

Partners & Sponsors




Media & Info





Next Event