Events
Robin Hood Trail Runs
Robin Hood Trail Runs
Date:
Venue:
Max Entries:
Start Times:
Distances:
Entry Fee:


Winning Times 2013:
08 November 2014
Sherwood Pines, Nottinghamshire
10K - 500 · 5K - 500 · 2K - 100
2K - 12:30 / 5K & 10K - 13:00
10K · 5K · 2K
10K: £15.00 Aff / £17.00 Non-Aff
5K: £12.00 Aff / £14.00 Non-Aff
2K: £8.00 Aff
10K: Male 36:04 · Female 41:12
5K: Male 19:06 · Female 22:25
One Step Beyond will once again be organising an adventure challenge set within the 1,200 hectares of woodland and open heath of Sherwood Pines Forest Park. On the 8th November 2014 the Robin Hood Adventure Challenge will be back! The events will be identical to previous years with 4 events available: these trail runs and the Evil Sheriff Off Road Duathlon.
Robin Hood 10km Trail Run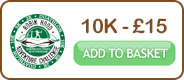 This event is open to anyone over the age of 15 yrs old - all abilities welcome, this is an inclusive 10km run which offers fantastic scenery through Robin Hood's beautiful forest. The course will follow the internal roads and trails within the park providing competitors with a safe enjoyable event, whether you are chasing down a fast time or simply enjoying the woodland. All competitors will receive a technical t-shirt at the finish line.
Maid Marian 5km Trail Run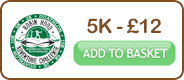 If you don't fancy taking on 'The Robin Hood 10km' why not give this a go. Again this event is open to anyone over the age of 14 yrs old and we expect to see lots of mixed abilities. Whether you are training to get fit, raising money for charity or simply fancy setting yourself a challenge why not try this 5km run in Sherwood Pines. All competitors will receive a technical t-shirt at the finish line.
Little John 2km Fun Run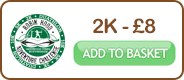 It didn't seem fair to organise all these events without doing something for the kids, so here it is. The Little John 2km fun run is for boys and girls up to the age of 15 yrs old. We expect children of all abilities to take part, and hopefully this event will be full of fancy dress! Set within the safety of the park this is the perfect opportunity to introduce your kids to a fun running event and they'll receive a bespoke finishers medal as a reward.
Come on -- don't miss out -- register to become an Adventure Challenger today!