Events
Southwell Triathlon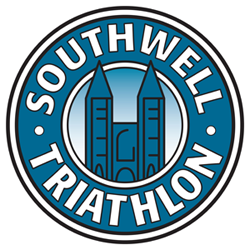 Southwell Triathlon
Date:
Venue:
Max entries:
Distance:
Entry Fee:

Winning Times 2012:
05 May 2013
Southwell, Nottinghamshire
650
400m pool swim - 17.6k bike - 5k run
Individual: £35.00
(non-BTF +£5)
Team: £45.00
(non-BTF +£5 per person)
Male: 00:48.37 · Female: 00:56:58
Racing to the backdrop of the famous Southwell Minster, the setting for this event is fantastic. The event consists of a 400 metre swim in the Southwell Leisure Centre's 25 metre pool followed by a 17.6km cycle and finishing with a looped 5km run. The Southwell Sprint Triathlon is well supported by the local community, businesses and a team of 50+ volunteers.
In its 17th year, the Southwell Sprint Triathlon is the second event in the Midlands Sprint Triathlon Series. The series has developed massively since its introduction in 2007 with over 7,000 athletes taking part in at least 1 series event, so why not join them and get involved! In 2013 with 3 events you must complete all events to be eligible for a series victory.
The Southwell Sprint Triathlon always attracts a wide mixture of athletes from novice first-timers to experienced triathletes. We expect the field of 650 to consist of at least 200 first time triathletes!
One thing that is for sure, no-one enters Southwell for an easy event. We agree, the swim is flat, but that is where the flat course finishes. Within metres of starting both the bike and run sections, you are greeted by not such a welcoming incline. We have even named the first part of the run 'The Southwell Slope'.
The event is very easy to get to, Southwell is approximately 12 miles northeast of Nottingham City Centre. The leisure centre is situated south of the town centre on the Nottingham Road (A612) and is clearly sign posted.
The Southwell Triathlon is one of nine events comprising the 2013 East Midlands Adult Series. To enter this series and for more information please download an entry form here.
My Basket
This Event
Partners & Sponsors


Media & Info





Next Event