Events
The Outlaw Triathlon
The Outlaw Triathlon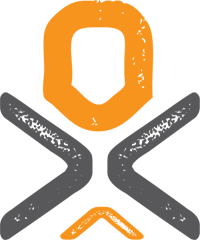 Date:
Venue:

Max Entries:
Distance (miles):
Entry Fee:
Winning Times 2012:
07 July 2013
National Watersports Centre, Adbolton Lane, Nottingham
1300
2.4m swim - 112m bike - 26.2m run
£245.00
(non-BTF +£5)
- Team £250
Male: 09:06:16 · Female: 11:00:16
Welcome to Outlaw 2013, Nottingham's fourth Outlaw Triathlon, which is fast becoming (almost) even more legendary than Robin Hood, the Major Oak and Brian Clough!
Those who have conquered the Outlaw Triathlon in previous years are remembered in local folklore having outwitted the Sheriff to complete a 2.4 mile swim, 112 mile bike ride and 26.2 mile run. And many of those who have watched it have been inspired to take up the challenge themselves.
Come to Nottingham's Holme Pierrepont National Watersports Centre on 7 July 2013 to undertake Britain's favourite one day endurance challenge, and, as long as you can cover the distance in 17 hours or less, you too will become an Outlaw.


The swim takes place in the regatta lake. A single out and back course makes the swim easy to navigate. With transition right next to the swim exit you'll have every opportunity to set a super-quick time and even faster escape onto your bike. The roads around Nottingham offer great surfaces for fast riding and only the odd short climb to challenge you. The bike course is be fast, but don't underestimate it - it's not totally flat and you'll need to use your whit and experience to get around it with enough left in the legs for the run, and be prepared for it to be very tough if it's a windy day!
On returning to the National Water Sports Centre our merry men will rack your bike and see you out on to the run course around the lake and on to the River Trent path to Trent Bridge and County Hall. The multi-lap course, which has been measured by UK Athletics, offers a feed station every mile or so, and is lined with supporters willing you all the way to the finish line.
On arrival you will receive a hero's welcome and be crowned a modern day Outlaw. Then you can enjoy the festival atmosphere with thousands of spectators cheering the athletes home until the sun finally sets on a spectacular day of racing.
If you think you're up to the challenge, join 1000 other would-be Outlaws in Nottingham, UK, for the event which has been recognised as 220 Triathlon Magazine's Event of the Year in 2010 and 2011, and British Triathlon's Event of the Year in 2011.
The Outlaw Triathlon starts, finishes and has both transitions at Holme Pierrepont National Watersports Centre. Not only that, we put on free spectator busses to see athletes on the multi lap bike course, and much of the run course is with the grounds of the centre, meaning that spectators can get up close to the athletes throughout the event.
With on-site camping and thousands of car parking spaces available, this is the perfect athlete and spectator experience. Just have a look at our Facebook page to see some of the incredible feedback from 2012 and join the conversation via Twitter @OutlawTriathlon.
My Basket
This Event
Womens Fit Outlaw T-Shirt
High quality cotton short sleeved womens fit t-shirt available in white with the... more
Price £21.99

Partners & Sponsors



Media & Info





Next Event