Event Volunteers
To all of our volunteers a special thank you - we couldn't do it without you.
You don't have to race to participate
One Step Beyond Promotions over the last few years have become one of the most successful multi sport event promoters in the UK. This is due not just to the amount of work that is done by the full time team but also due, in large to the outstanding contributions and commitment from our team volunteers.
Each year racers, spectators, officials and event staff express tremendous thanks and appreciation for the dedication, and level of enthusiasm and professionalism that our volunteers exhibit throughout the season.
We know what makes events a success and it is people and this is the reason why so many of our team of volunteers and officials return year after year. OK so we have a great team, but we are always looking to expand our team of enthusiastic, friendly and reliable people to ensure the easy going and professional atmosphere of the races. If you think that is you we would love to have you come and join us.
Many of our volunteers work tirelessly through the season on pretty much every race we have, but even if you can only help out on one race, we would still like to hear from you. Every little helps.
Benefits
Our volunteers don't only create a safe environment for the athletes to compete in but they also have a lot of fun doing it. Not to mention the sense of accomplishment that comes with being part of something which is really appreciated by the athletes. We pride our self that our team is just that. A TEAM... with a team spirit and camaraderie that makes the events a lot of fun, not just for the athletes.
Free Gear
All volunteers receive a race crew T-shirt for each of the events which they help out on and where additional kit is provided for the athletes such as in the Outlaw, you can be assured of some extra goodies as well.
Food & Drink

We are delighted to announce that Doughty Cakes will be sponsoring the OSB Volunteers across a number of events through the 2014 season.
Steve Paley, Operations Manager at One Step Beyond is delighted with the agreement as it ensures we can continue to provide excellent cake to the volunteers at our events again in 2014.
Doughty Cakes is a family owned wholesale distribution business, established in 1982 and based in the historic cathedral city of Lincoln.
Doughty Cakes supplies over 1,000 convenience stores throughout the counties of Lincolnshire, Cambridgeshire, Norfolk, Northamptonshire, Leicestershire, Nottinghamshire, Derbyshire and both the South and East of Yorkshire.
Since 2005, the business has continued to grow at a controlled rate and now operates from a purpose built 6,000sqft distribution centre in Lincoln, supported by our ever-growing sales team and client base. Doughty Cakes currently purchase products from over 40 factories, which are located throughout the UK and also mainland Europe.
Throughout 2014, Doughty Cakes are introducing products suitable for athletes and for those people who are always on the go! These products include the brands Eat Natural, Nak'd Bars, Trek plus many, many more.
Roles
Roles at the races are varied and change from event to event but include the following which are just an example:
Course set-up crew
Venue set-up crew
Drink Station team
Bike Course Marshals
Run Course Marshals
Transition area team
Transport assistants
Competitor registration team
Athlete Recovery team
Athlete Chip Removal team
Course pack-up crew
Venue pack-up crew
Volunteering as a group
Why not volunteer with a group of friends, workmates, triathlon club or community group! Why not run one of the feed stations as a club.
Volunteering as individuals
Alternatively why not just come and join the team and meet some new friends. If you are coming to watch, why not get involved and offer your services for a few hours.
To register your details or for more information contact us via the form on the right side of this page indicating which event(s) you are interested in volunteering at.
We really look forward to hearing from you, and thanks for helping to ensure the safety of competitors and success of the events!
Volunteer Sign Up!
Thank you for your interest in volunteering for one of our events. Please complete this form and we will be in touch.
Next Event
Nottingham Triathlon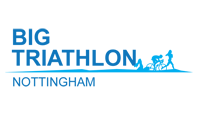 An arena type venue with overlooking grandstand, blaring PA and an atmosphere that sucks you into racing as the crowd gets to see your every move...
Partners & Sponsors




Media & Info