Why Choose Our Events?
OSB has been organising sports events since 1991. Some of our events, such as the Outlaw and the Triathlon Relays, have won national awards, but what is really important to us is positive athlete feedback.
We are athletes ourselves and aim to think of everything from your perspective in order to put on a safe, enjoyable and memorable race experience - races that we'd like to take part in ourselves.
The OSB Event Experience
Entries accepted online, by post and over the phone. Offices open all year round
We personally answer questions via the office team during the day, and social media out of hours
You'll be greeted when you arrive at an event to park
There won't be a long queue at registration
Our marshals know the answers to your questions, some of them have been with us since 1991!
Secure transitions, we want to protect your equipment as much as you do!
High quality, professional signage
Accurately measured courses
Manned drinks stations on course and at the finishing line
Professional event communications, if there's a problem we will know about it immediately
Professional paramedics, which we hope you won't need to use
Motorbike referees and officials
High quality t-shirts and medals
OSB is a family-run full time experienced event management company. Here are a few key things about us and our events:
By the end of 2015 we are on target to have helped raise £1 million for Cancer Research UK since our partnership with them started in 2012
99% of competitors enjoyed the Outlaw Triathlon in 2014, we apply the exact same event formula and staff team at all of our events, so you can enter with confidence that you'll have a good experience
98% of 2015 Cambridge Half Marathon competitors surveyed said they want like to do it again in 2016 and would recommend the event to their friends
18,500 people will take part in our events in 2015, around 20 percent of those are first timers
We regularly host British Championship and British Age-Group team qualification events on behalf of BTF
We organised the first ever British Paratriathlon in 2008
We have put events on for 80,000 school children
Our staff helped deliver the London 2012 Olympic Games triathlon
OSB was founded by Iain Hamilton as a college project in 1991 - he won a lifetime achievement award in 2015 for his work developing the sport in the UK
We hope to see you on a start line soon!
My Basket
Next Event
Nottingham Triathlon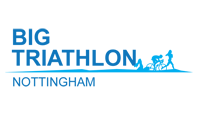 An arena type venue with overlooking grandstand, blaring PA and an atmosphere that sucks you into racing as the crowd gets to see your every move...
Partners & Sponsors


Media & Info