Events
Woodhall Spa Triathlon
Woodhall Spa Triathlon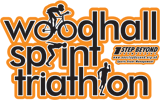 Date:
Venue:
Max entries:
Distance:
Entry Fee:

Winning Times 2014:
14 June 2015
Woodhall Spa, Lincolnshire
700
400m pool swim - 24k bike - 5k run
Individual:
£40
(+ Admin & BTF fees)
Team:
£48.00
(+ Admin & BTF fees)
Male: 01:00:11 · Female: 01:11:02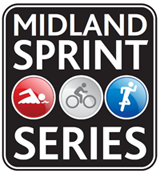 In its 9th year, the Woodhall Spa Triathlon will be the last event in the Midlands Sprint Triathlon Series. Over the past few years this event has grown from under 200 competitors, to well over 600, and with the demand for novice friendly sprint events massively on the rise, we expect 2015 to be the busiest ever.
What is the first thing that pops into your head when thinking about Lincolnshire? We would say striking open countryside, vehicle free country lanes (maybe the odd tractor) and wide-open skies full of sunshine - we do live in Lincolnshire, and we'd say that's exactly what you'll get at Woodhall Spa!
The venue - Jubilee Park - offers a perfect mixture of relaxation and recreation. You can even choose to camp just metres away from the swim, transition and finish areas. The swim takes place in a massive 33 metre, heated outdoor pool, before then progressing to the bike section.
It is safe to say that the bike course is, as expected, along beautiful virtually traffic free country lanes and very flat. The run course is straightforward and equally flat.
This event is simply great and ticks all the boxes. For those that have never completed a triathlon before, this event is ideal. For those that race every weekend, then come along and test yourself here, see if you can make it under the magic hour - only two people have done it so far, and one of those is a double Age-Group world champion!
Make it a weekend away - there is something for everyone to do - kids, parents, grandparents and even the dog.