Events
Clumber Park 10K Trail Run
Clumber Park 10K Trail Run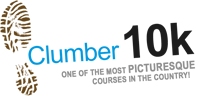 Organiser:
Date:
Venue:
Max Entries:
Start Time:
Distance:
Online Fee:
Winning Times 2014:
One Step Beyond Promotions
17 October 2015
Clumber Park, Worksop, Notts
1000
12:00
10K
£15.00 Aff / £17.00 Non-Aff
Male: 00:35:36 · Female: 00:42:15
After yet another successful event in 2014 and again positive feedback about the course we will be looking to have the course UKA distance certified for 2015. This will give you a great opportunity to not only accurately compare your time from the 2013 & 2014 events, you will also now be able to compare your time against other certified 10k events.
Clumber Park is with little doubt one of the most picturesque settings for a 10km run that you are ever likely to race in. A truly spectacular National Trust Country Park with acre upon acre of woodland, whether racing for the first time or not you will not be short of some beautiful countryside on which to feast your eyes.
That is of course if you are able to appreciate the majesty of your surroundings. There's no doubt of the beauty of the views, but don't spend too much time looking around. We think that it's fair to say the course is no means easy, with its numerous twists, turns and undulations within the parkland, but have you never heard of 'beauty and the beast'!
Prize presentation will be held within 30 mins of the last competitor finishing - where we'll present prizes for the 1st, 2nd and 3rd places - Seniors and Vets. This event is open to entrants 15 years and over.
Gallery