Events
Clumber Park Off Road Duathlon
Clumber Park Off Road Duathlon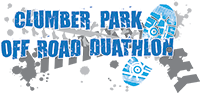 Date:
Venue:
Max Entries:
Start Time:
Distance:
Individual Entry Fee:

Team Entry Fee:

Winning Times 2014:
17 October 2015
Clumber Park, Worksop, Notts
250
09:00
5k run - 17k bike - 3k run
£30.00
(non-BTF +£5)
until 30th Apr
£33.00
(non-BTF +£5)
after 30th Apr
£40.00
(non-BTF +£5 p/p)
until 30th Apr
£43.00
(non-BTF +£5 p/p)
after 30th Apr
Male: 01:14:18 · Female: 01:21:46 · Relay: 01:14:01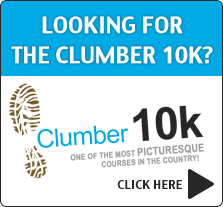 The Midlands Off Road Series will again be launched at the Clumber Park Off Road Duathlon in 2015. The Midlands Off Road Series, made up of 3 off road duathlons. This event will get your blood pumping and your heart pounding, it may be set in one of the most beautiful venues in the country but you'll not have time to marvel at it!
This is your chance to get some points on the board - remember you must complete all three events to compete in the series.
Clumber Park is a crown jewel in the National Trust's list of properties. The Country Park has some truly spectacular scenery within its acre upon acre of woodland and you will get the opportunity in this event to get up close and personal with some of the best trails available.
The course will give you the opportunity to see some of the most beautiful countryside there is available, though don't get distracted from the task at hand!!
This Off-Road event will provide athletes of all levels of ability and fitness a gentle welcome into the Midlands Off-Road Series. There is something for everyone who takes part in this event or the whole Off-Road series.
The event at Clumber Park will provide a test of your all round fitness. The run takes place on a combination of the internal roads and trails within Clumber Park, with the odd hill to test your legs on both the first and final run. Don't get distracted by the scenery as you set off on this challenge.
Once you reach transition and head out onto the bike course there is the opportunity to stretch the legs a little before the challenge of the bike course really starts to get interesting. After you have reached the start of the loop, which you'll complete twice, the single track, technical sections are interspersed with wide open sections that will give you that all important opportunity to overtake your competition.
The bike course has a combination of surfaces, from short tarmac sections to mud, glorious mud under your tyres and varying degrees of terrain to challenge you and get the adrenaline pumping through your veins!!
Given the picturesque scenery of Clumber Park you'll need to keep your concentration so you don't get distracted as you race around the Country Park. Don't take our word for it, have a look at the short video and hear what previous competitors have had to say about the Off Road Series.
Gallery