Merchandise -
UP TO 50% OFF SALE
Prospective Outlaw Triathletes can now look the part with a superb new limited edition clothing range of high quality technical and leisure clothing. There are only limited edition stocks available, so don't delay, place your order today! The clothing is all of an excellent quality, making it ideal for the cold pre-season training!
My Basket
Cycle Gear Sizing
Next Event
Big Swim - Nottingham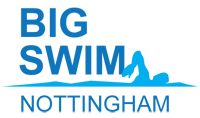 Tackle a 1500m, 2500m or 5000m open water lake swim at the National Water Sports Centre, Nottingham - open to swimmers of all ages from 11 upwards.
Partners & Sponsors