Merchandise -
UP TO 50% OFF SALE
Prospective Outlaw Triathletes can now look the part with a superb new limited edition clothing range of high quality technical and leisure clothing. There are only limited edition stocks available, so don't delay, place your order today! The clothing is all of an excellent quality, making it ideal for the cold pre-season training!
My Basket
Cycle Gear Sizing
Next Event
Nottingham Triathlon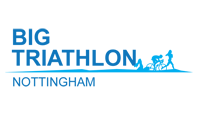 An arena type venue with overlooking grandstand, blaring PA and an atmosphere that sucks you into racing as the crowd gets to see your every move...
Partners & Sponsors