One Step Beyond Christmas Store
Order by 16 December 2015 for delivery in time for Christmas!
Find the perfect gift this Christmas for the triathlete in your life! We have a fantastic collection of limited edition, high quality technical and leisure clothing which make the ideal gifts this Christmas. We have a brilliant range of Outlaw clothing, whether it's for the half or the full distance. We also have some fantastic clothing for those who will compete or have already competed in our infamous Cambridge Half Marathon! Place your order today with fast, free delivery!
My Basket
Next Event
Mud N Madness Adventure Race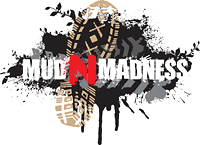 'Mud N Madness' is a mud crawling, heart pounding, adrenaline bursting, mind challenging, obstacle crazy event that will push you to your limits.
Partners & Sponsors