One Step Beyond Shop
Find the perfect souvenir for a race or a great piece of quality kit to train or race in! We have a brilliant range of Outlaw clothing, whether it's for the half or the full distance. We also have some fantastic clothing for those who will compete or have already competed in our infamous Saucony Cambridge Half Marathon. Place your order today with fast, free delivery!
My Basket
Next Event
Cambridge Half Marathon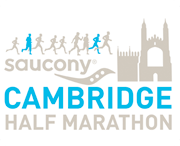 28 February 2016 will see the 5th running of one of the most exciting running events to hit the UK in years, a half marathon in the beautiful historic City of Cambridge.
Partners & Sponsors