Events
Midlands Off Road Series
Midlands Off Road Series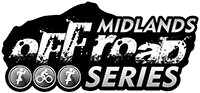 Dates:

Venues:

Event Types:
Entry Fee:
17 October, 07 November, 21 November 2015
Clumber Park, Sherwood Pines, National Water Sports Centre - Nottinghamshire
Off Road Duathlons
Individual - £91.00
(non-BTF +£15)
Relay - £115.00
(non-BTF +£15 each)
Series Overview
After a hugely successful series in 2014 - the Midlands Off-Road Series - is back for 2015. The series is made up of the following events:
Race 1 - Clumber Park Off Road Duathlon at Clumber Park
Race 2 - Robin Hood Duathlon at Sherwood Pines
Race 3 - Nottingham Dirty Dash Duathlon at Holme Pierrepont Country Park
The series has been put together to offer you the opportunity to continue testing yourself and to get your competitive juices flowing right up to the end of the year! We know as athletes that you are very keen to look after yourselves. As we all know mud is good for the skin! So not only do you get some challenging courses, in 2014 we took care of providing mud, glorious mud in spades to keep your complexions in tip top condition as well!!
The courses have been designed to provide something for everybody from the novice off road racer through to the more experienced off road athlete.
Each event offers its own unique challenge as we have made use of the fantastic roads, trails and paths at each of the venues to ensure you have a challenge that you will remember when you cross the finish line. From the longer steady climbs in Sherwood forest to the short sharp lung busters at Holme Pierrepont and the exhilarating descents at Clumber Park - well after all what goes up must come down, there is something just round the next corner to keep you interested, whilst also giving you the opportunity to take in the scenery at all 3 locations.
So what are you waiting for, set yourself the challenge of taking part in one or all of these fantastic events to test your off road skills.
Don't take our word for it, have a look at the video clips of what last year's competitors had to say about the events.
Series Events
Race 1 - Clumber Park, 17 October
Race 2 - Sherwood Pines, 07 November
Race 3 - National Water Sports Centre, 21 November
Categories
The series will consist of 9 male and 8 female categories as outlined below:
| | |
| --- | --- |
| MALE | FEMALE |
| Under 20 | Under 20 |
| 20-24 | 20-24 |
| 25-29 | 25-29 |
| 30-34 | 30-34 |
| 35-39 | 35-39 |
| 40-44 | 40-44 |
| 45-49 | 45-49 |
| 50-54 | 50-54 |
| 55-59 | 55+ |
| 60+ | |
Rules
We have kept the rules of the series as simple as possible:
Each competitor must compete all 3 series events to be eligible to win their age group.
The competitor with the highest score (see scoring section) in each category will win the age group and subsequent prize.
Scoring
Every competitor who enters the Clumber Park event will automatically be entered into the series and will receive a points score based on their finishing position at the event(s).
Each competitor will receive a score based upon their overall finishing position in each event. Starting with 1000 points for 1st place, 999 for 2nd place 998 for 3rd place right through to the final competitor who completes the course.
Each competitor's score will then be taken into their age category. An example is outlined below:
Scoring Example - Clumber Park
OVERALL PLACE
1st
2nd
3rd
4th
5th
6th
7th
8th
9th
10th

COMPETITOR
A. Sharp
T. Bell
P. Smith
B. Hammersmith
T. Jones
D. Jeffers
F. Colburn
H. Hill
W. Stephenson
P. Power

POINTS
1000
999
998
997
996
995
994
993
992
991

CATEGORY
Male: 20-24
Female: 25-29
Male: 20-24
Male: Under 20
Male: 20-24
Female: Under 20
Male: 20-24
Female: Under 20
Male: Under 20
Male: 20-24
Series Scoring Example - Age Category: Male 20-24
NAME
A. Sharp
P. Smith
T. Jones
F. Colburn
P. Power

POINTS SCORED
1000
998
996
994
991

NO. OF RACES
1
1
1
1
1
Presentation
All prize presentations will be made directly after the final series ranking event, this being the National Water Sports Centre on the 21st November. Any prize winners not present at this event will be sent their prize within 2 weeks of this date.
Enquires
All series enquires should be directed to One Step Beyond via email [email protected]