Events
Mud N Madness
Mud N Madness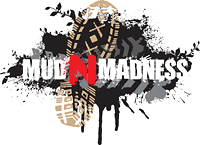 Date:
Venue:

Max entries:
Distance:
Entry Fee:
Start Times:

Winning Times 2012:
09 February 2013
Stubbers Adventure Centre, Ockendon Road, Upminster, Essex, RM14 2TY
1000
7.5km of Mud N Madness
Individual: £35.00 · Teams of 3: £100.00
Individual: 09:00 - 13:00
Teams: 13:00 - 15:00
Male: 00:38:53 · Female: 00:49:53 · Team: 02:13:43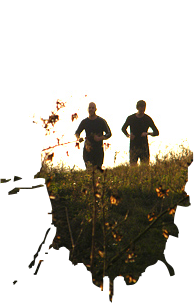 'Mud N Madness' is a mud crawling, heart pounding, adrenaline bursting, mind challenging, obstacle crazy event that will push you to your limits. But don't worry, no experience is necessary just an open mind and a sense of adventure with some guts thrown in for good measure. Enjoy this event either as an individual or in a team of 3.
7.5km doesn't sound like much of a challenge, does it... but don't be fooled this is a really tough event - all competitors will deserve their finisher's t-shirt and medal!
Challenge 1

-

Heartbreak Hill

1,500 metres of army style challenges up and down Heartbreak Hill, this is definitely not a soft introduction to the event!
Challenge 2

-

Take to the Water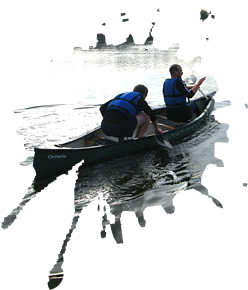 800 metres on the water, with a choice of different vessels available it is up to you to work out what is quickest and what best suits you!
Challenge 3

-

Trail Run

1,400 metres to get your head right, but expect to meet some more challenges along the way!
Challenge 4

-

River Crossing

When your body is tired this river crossing will test your mind, either that or you will end up in the wet stuff!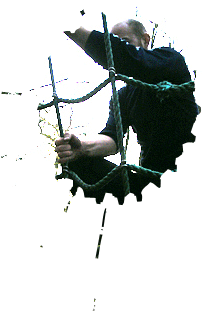 Challenge 5

-

Assault Course

As you reach challenge 5 you will be met by a purpose built assault course, you just have to get from one end to the other!
Challenge 6

-

Archery

Time to remain calm - you're stuck here until you hit the target!
Challenge 7

-

4x4 Mud Alley

2,400 metres of 'Mud N Madness', this purpose built 4x4 track is great fun in an off road vehicle, well it's even more fun in your trainers, those that make it through Mud Alley have done well!
Challenge 8

-

River Dips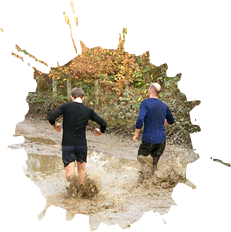 Once you are dirty from Mud Alley it is time to get clean and these two River dips will do the job, lakes in February - you better believe it's going to be cold! You'll get chance to warm up between your dips as you go through Challenge 9.
Challenge 9

-

Beasting Session

They thought it was all over, well think again the good folks at SpartanFam will be in place to make sure you don't take it too easy!
Challenge 10

-

Make it to the Finish

We just couldn't let you cross the finish line easily so you will face some more adventure challenges before receiving a Hero's welcome!!!
Are you crazy enough to take on the 'Mud N Madness' Adventure Challenge? Enter today!
Raise Money for Charity
Click the charity logos below to see how you can raise money for special causes.