Events
Mud N Madness
Mud N Madness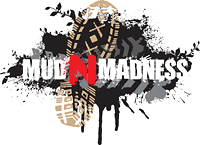 Date:
Venue:

Max entries:
Distance:
Entry Fee:




Start Times:
Winning Times 2014:
07 February 2015
Stubbers Adventure Centre, Ockendon Road, Upminster, Essex, RM14 2TY
1000
Approximately 8KM of Mud N Madness
01 Aug - 31 Oct: £40.00*
01 Nov - 31 Dec: £45.00*
01 Jan - 04 Feb: £50.00
(*group discount available)
Junior: £20.00
09:00 - 15:00 (you get to choose)
Male: 00:39:50 · Female: 00:58:23 · Junior: 00:39:06
ENTRY FEE INCREASES IN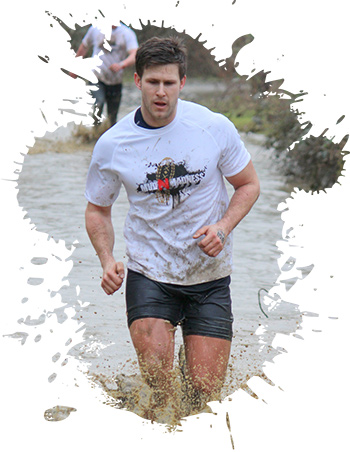 Now in its fourth year 'Mud N Madness' is established as a fun but challenging obstacle race! However that sounds a bit boring - we describe it as a mud crawling, heart pounding, adrenaline bursting, mind challenging, obstacle crazy event that will push you to your limits.
But don't worry, no experience is necessary just an open mind and a sense of adventure with some guts thrown in for good measure. Enjoy this event either as an individual or create your own teams.
8km doesn't sound like much of a challenge, does it... but don't be fooled this is a really tough event - all competitors will deserve their finisher's t-shirt and medal!
Need a bit of motivation, why not get a group of friends together create a team/group when entering and receive a 5% discount off all your entries.
Here are some of the main challenges but we have some cool ideas for 2015 that you will not find out about until race day!
Challenge 1

-

Car Park

Leave your Wheels, it's on foot from here.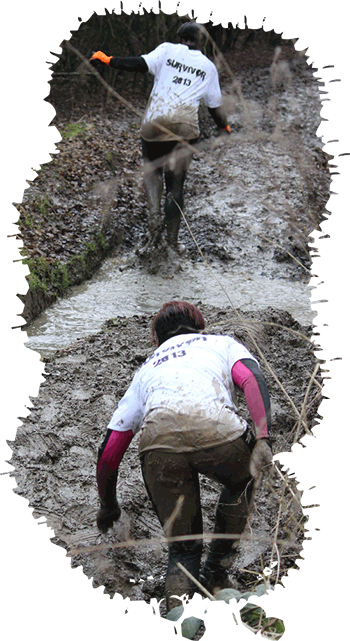 Challenge 2

-

Registration

Collect your number & sign your life away!
Challenge 3

-

Start Line

Up to the Start, what goes up ...
Challenge 4

-

Heartbreak Hill

Must go Down & Up & Down & ...
Challenge 5

-

Take to the Water

And give your legs a rest, cos you're gonna need 'em.
Challenge 6

-

Tunnels of Terror

Watch your head, feet & knees.
Challenge 7

-

Monkey Madness

No Hanging around in here.
Challenge 8

-

River Crossings

Take Care & Beware - don't look down you might not like what you see.
Challenge 9

-

Assault Course

Reckon you're a Marine?
Challenge 10

-

Beer Tent, but not as you know it

Pint? Maybe, but what of? Are you sure?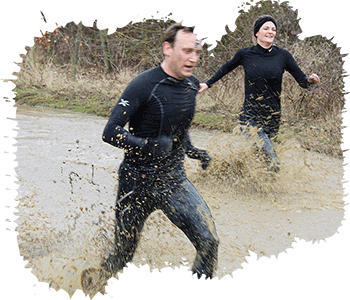 Challenge 11

-

Archery

Hit the target to "GET ME OUT OF HERE!"
Challenge 12

-

Mud Alley

A 4x4 is an advantage, either way you're gonna get muddy. Oh and Wet!
Challenge 13

-

I'm a crocodile... Get me out of here

Best be snappy the finish is near.
Challenge 14

-

SpartanFam Boot Camp

Feel the burn, embrace the pain!
Challenge 15

-

Pond Dipping

Everyone needs an ice bath after a good beasting!
Challenge 16

-

A-Mazing Finish

Don't loose yourself - the finish could be there, where? Behind you!
Are you CRAZY enough to take on the
'Mud N Madness' Adventure Challenge?

Raise Money for Charity
Click the charity logos below to see how you can raise money for special causes.